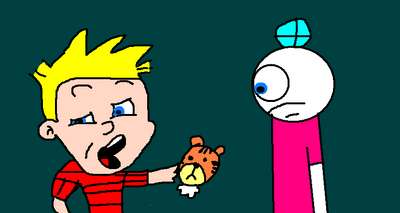 Geo's World is a webshow created by geosworld2012 on YouTube. Calvin and Hobbes made a cameo in the show when Calvin and (stuffed) Hobbes ripped out his head appear as an apparent friend of Dr. Beanson's in "Geo Guy of Darkness".
Ad blocker interference detected!
Wikia is a free-to-use site that makes money from advertising. We have a modified experience for viewers using ad blockers

Wikia is not accessible if you've made further modifications. Remove the custom ad blocker rule(s) and the page will load as expected.